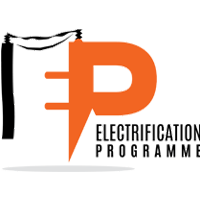 Introduction:
The Ministry of Public Utilities in keeping with the government's overarching framework of providing affordability, efficiency and reliability of public utilities, has continued with the rollout of this Programme. The Electrification Programme aims at providing expanding accessibility to public utility services to currently unserved and underserved areas as well as combating poverty, fostering urban equality and improvement in the standard of living for the beneficiaries.
Furthermore, this programme is aligned with Vision 2030 in terms of providing Good Governance through improving productivity via Quality Infrastructure and Transportation. The Programme is aimed at improving the social and economic welfare of the less fortunate sectors of the population. Through the programme, TTEC would offer assistance by way of poles and other electrical infrastructure to households or communities requesting electrification.
Benefits:
The benefits of this programme include the following:
Combating poverty
Stimulating employment and equality of opportunity
Fostering rural urban equity
Significantly improving the quality of life of citizens , especially the vulnerable by its positive effect on health and living standards
Providing greater access to telecommunication services, including high-speed internet service.
Eligibility Criteria:
Appropriate land documents. Such as, Deed, Certificate of Title. For lands that do not belong to the occupier, (Permission letter is required). For those that are on State Lands, a Certificate of Comfort (From the Commissioner of State Lands) or Non – Objection Letter (From Land Settlement Agency).
Total household Income of $10,000 or less.
Proof of income. That is, Copy of Job Letter or Pay Slip from all working members in the household. ( No less than 3 months old)
Capital Contribution Cost Letter and Conditions of Supply Letter from TTEC.
Target for Fiscal 2021:
Provision of the installation of poles & other electrical infrastructure to 60 households or communities requesting electrification throughout Trinidad and Tobago during Fiscal 2021.
Funding Source:
Consolidated Fund
Cabinet approval:
Cabinet via Minute No. 2437 of 28 August 2014 agreed to the implementation of this programme at $ 75 million over a three-year period 2015 – 2017 ( This has been updated will obtain the updated Cabinet Minute and revert)
HOW TO APPLY
Persons interested in applying to the Electrificaion Programme should complete the appropriate application form, which can be obtained from this web page (on the right), or the Ministry of Public Utilities located at One Alexandra Place, #1 Alexandra Street, St Clair. Application forms are also available on the MPU's website www.mpu.gov.tt.
Brochure

:
---
Electrification Application Forms

:

download below or collect from the Ministry of Public Utilities head office

Note:
Completed forms should be dropped off at the Ministry of Public Utilities Head Office
---
For additional information, please contact:
The Sectoral Programmes and Projects Unit,
Ministry of Public Utilities
One Alexandra Place,
1 Alexandra Street,
St Clair, NEWTOWN, 190129,
Trinidad and Tobago
Phone:
(868)628-9500
Ext.:
4307, 4310, 4313
Fax:
(868)628-0105
Email:
Click Here
---
---
To learn more about the quality of service you should expect from us, please read:
Our Standards of Service
and Customer Service Charter